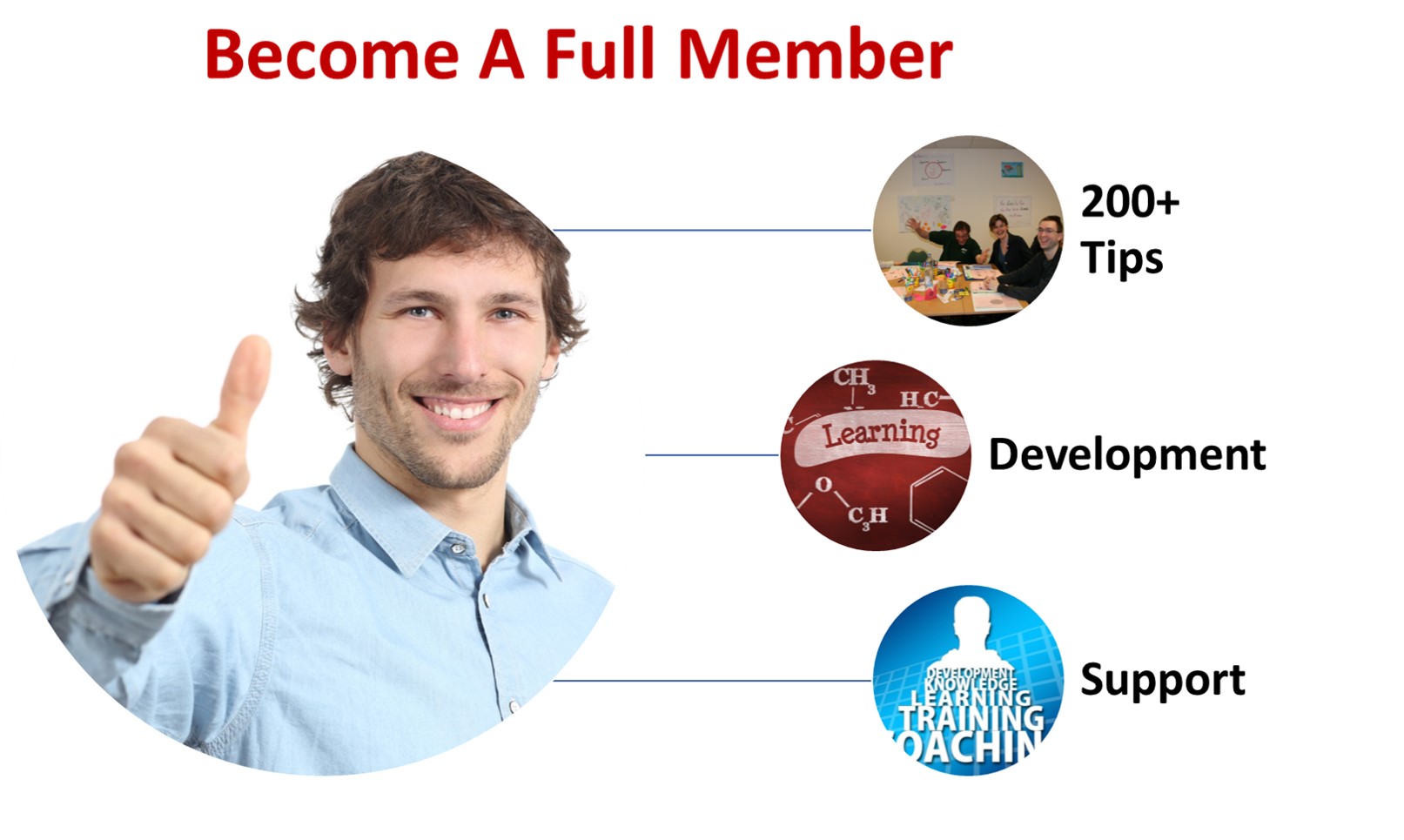 Benefit From
Development Modules Every Month (Webinar or Digital Lesson)
1:1 Help With Any Of Your Training Challenges
Access To Over 200 Categories Training Tips
What trainers say about Tips for Trainers
I really enjoy the tips that you send through to me, they are both practical and fun.
Laura Winstone - RSPB

Tips for Trainers is the only newsletter I read from top to bottom. I like it because it's concise, very practical - I can apply it immediately. These tips bring a fresh air for our daily task and show how we can do things differently and get better results.
Pawel Antolek - Decathlon

I look through the Tips for Trainers when I need a new activity or a good justification for why I'm using a certain type of activity. This is my number one resource for participant centered training!
Betty Barna - Service Canada

Tips for Trainers always helps me to refocus. They are practical reminders how things can be improved very easily.
Marc Heines - ABB
Free Membership
Free
New Tips Every 2 Weeks
Private membership site with over 50 Previous Tips On-Line
Tips Are Printable
Full Member
paid Monthly
£22
(plus VAT if applicable)
(£264 annually)
Included Monthly Development Webinar or Digital Lesson (worth £18/month)
Included 3 x 30 Minutes Virtual Consultancy with David (worth £225/year)
Private membership site with Categorised Tips On-Line (200+)
New Tips Every 2 Weeks
Best Value
Full Member
paid Annually
£197
(plus VAT if applicable)
(Save £67)
Included Monthly Development Webinar or Digital Lesson (worth £216/year)
Included 3 x 30 Minutes Virtual Consultancy with David (worth £225/year)
Private membership site with Categorised Tips On-Line (200+)
New Tips Every 2 Weeks
Click Below And Join Today
Frequently Asked Questions

If I decide to join as a full member, do you use a secure site when I give my credit card details?
ABSOLUTELY - You will see the https at the start of the URL and see the padlock symbol..


Once I've paid via credit card, how long do I have to wait until I have access to the Membership Site?
IMMEDIATELY. You should receive a confirmation eMail message that includes the URL of the login page for the Membership Site as well as your own private login details..

Do I have to give personal information?
NO – you will be asked your name and eMail address to create your login and that is all.

If I join as a free member, can I join as a full member at a later date?
OF COURSE, simple re-register for a Full membership..

We are a team of trainers. Do you offer discounts for multiple full memberships or corporate rates?
YES – contact us and we will be happy to discuss this further..